Ben Barba has had quite a successful year, with one of his greatest moments being named the Man of Steel in the 2018 Super League. He will be leaving St Helens, where he has been a great full-back come next season. The 29-year-old got the award owing to votes by his positive player, and he stands as the sixth Australian to clinch the title for the forty-one years that the competition has been in existence.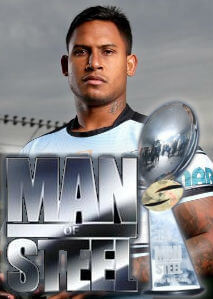 Among his competitors for the title were his teammate James Roby and John Bateman, a forward for Wigan. It was not entirely clear whether he would emerge the winner in the competition, seeing as he had been unable to steer St Helens to the grand final which featured Wigan and Warrington. However, his successes in the matches saw him walk away with the title which he truly deserved.
It was in September that St Helens released a statement that they would let Barba leave them a year before his contract came to an end. This move was in a bid to enable the player to take up a promising deal in Australia. As at now, Ben stands as the second rugby player in the history of the league to take up two of the best accolades. He had previously won Australia's Dally M Medal. The only other player who has achieved such heights in his career is Gavin Miller.
The award ceremony also featured the Woman of Steel title which went to Georgia Roche. It was also then that Shaun Wayne got recognition as the Super League Coach of the year for the first time in his successful career. He too will be making a move from his current team to join the Scottish Rugby Union. It has been a year of many positive changes, and good things are to be expected in the times to come.
Category: Uncategorized