Wayne Rooney has reiterated the opinion of former manager Jose Mourinho by stating that Manchester United players need to work harder. In his declaration, he went on to say that the performance of the football team in the last few weeks had fallen behind, and it was thus necessary that players take responsibility in the matter and play their part. Rooney made these remarks about his former teammates following his win over Chicago Fire. It was at a time that rumors were rife regarding Mourinho facing a sack over the weekend. Manchester United then went ahead to beat Newcastle 3-2.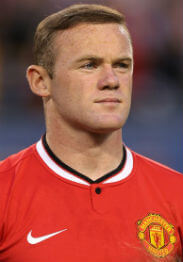 Rooney stated that the poor results were a reminder of the challenges that the team had undergone when Louis van Gaal was at the helm. In his opinion, the manager did his best to prepare the team for the matches ahead, but when the time came, the team was unable to produce satisfactory results on the field.
He noted that though Jose was under fire for the team's performance, it was up to the football team to pick up the slack and work on bringing more wins home. It was his opinion that a manager can only do so much without reciprocation from the team and thus it was important that players work with the manager in a bid to get better results.
He attributed the recent results to the club being young and under pressure. In his times, Rooney stated, he had a lot of senior players who helped guide him through the journey, which is not the case with the current team. He, however, stated that players needed to stop taking in what people had to say on social media and to focus on what their manager and teammates had to say. It is only in this way that the team can improve their stats in the sport.
Category: Uncategorized